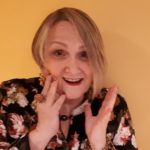 Janice GT Penner: BRE,  BEd,  MEd.
began my TESOL journey in the summer of 1979 as a volunteer in Japan.
mostly taught and developed materials for all levels of learners in colleges and universities since 1984
lived and taught in Edmonton, AB, Vancouver, BC, Taipei, ROC, Beijing, PRC,  Kyoto, Japan (secondment), and Astana, Kazakhstan (on leave).
led teacher education courses since 2010
academic home has been Douglas College in New Westminster, BC since 1995
held numerous administrative and committee roles
chaired conferences for small (n=30) and large (n=400+) groups.
supported volunteer facilitators in faith-based ELL programs since 2006.